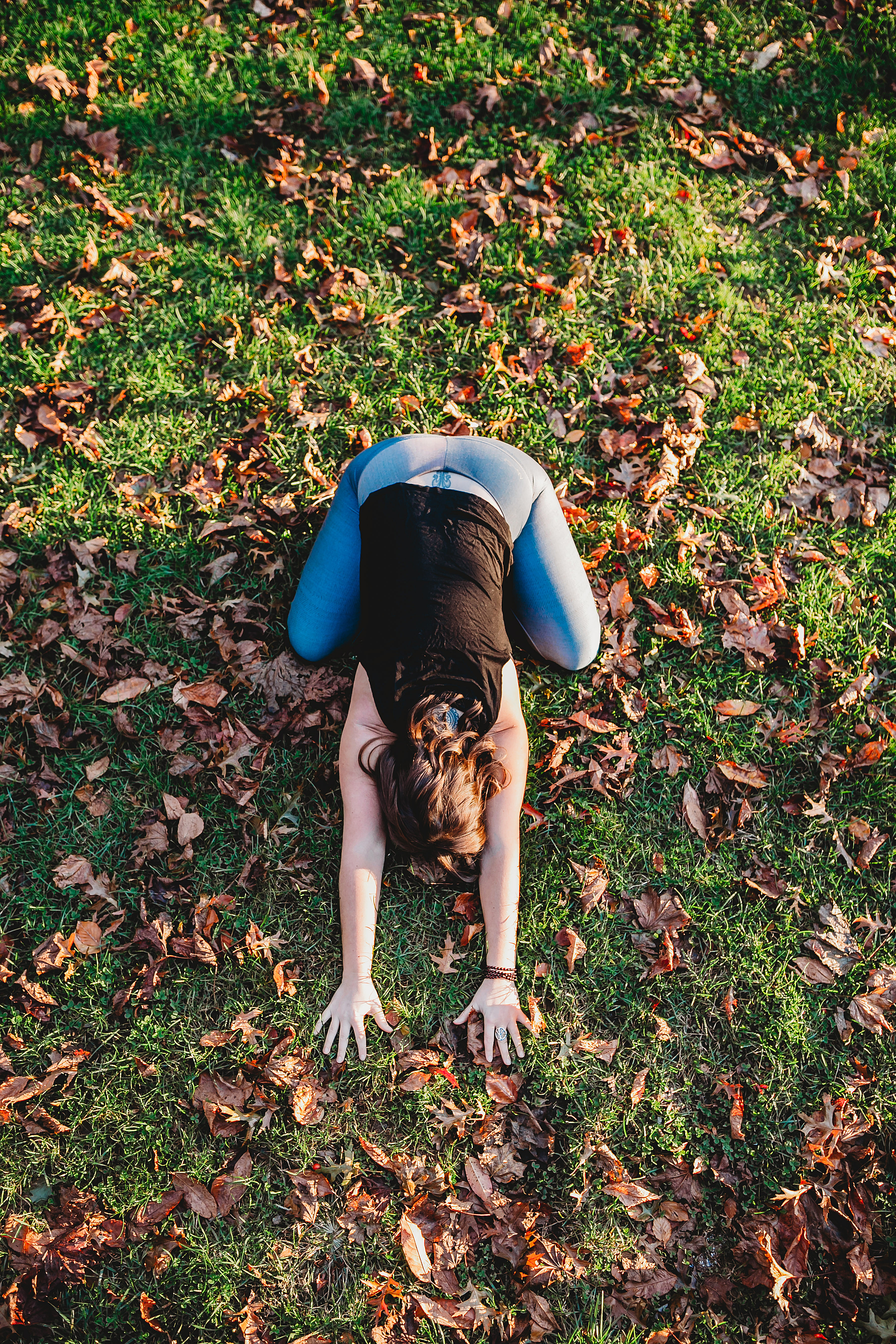 The autumnal shift is transitional, yet a full season of itself. As the light and dark begin to equalize, the elevated heat accumulated from summer contributes to the dryness of Autumn and our contemplation of what it means to trust in letting go. Nature is shedding and slowly beginning to turn inward. In this process of releasing what we know and preparing for the darker days ahead, we can support our physical, mental, emotional and spiritual Self through ritual and practice through transitional awareness. 
At the end of our 4 sessions, you'll leave with an embodied experience of moving through transitions with presence and ease.
Week one: Come together for a movement practice, intention setting, an exploration of Ayurveda and meditation.
Week two: Vata balancing yoga, understanding seasonal foods, mindful eating and yoga nidra. 
Week three: Movement, understanding Ayurveda and the mind through Sattva, Rajas and Tamas, prepare our space for upcoming retreat day experience. End with sweet Vata balancing breathwork and meditation. 
Week four: Vata balancing movement, sense care, retreat day, oil massage practice + community, closing and yoga nidra.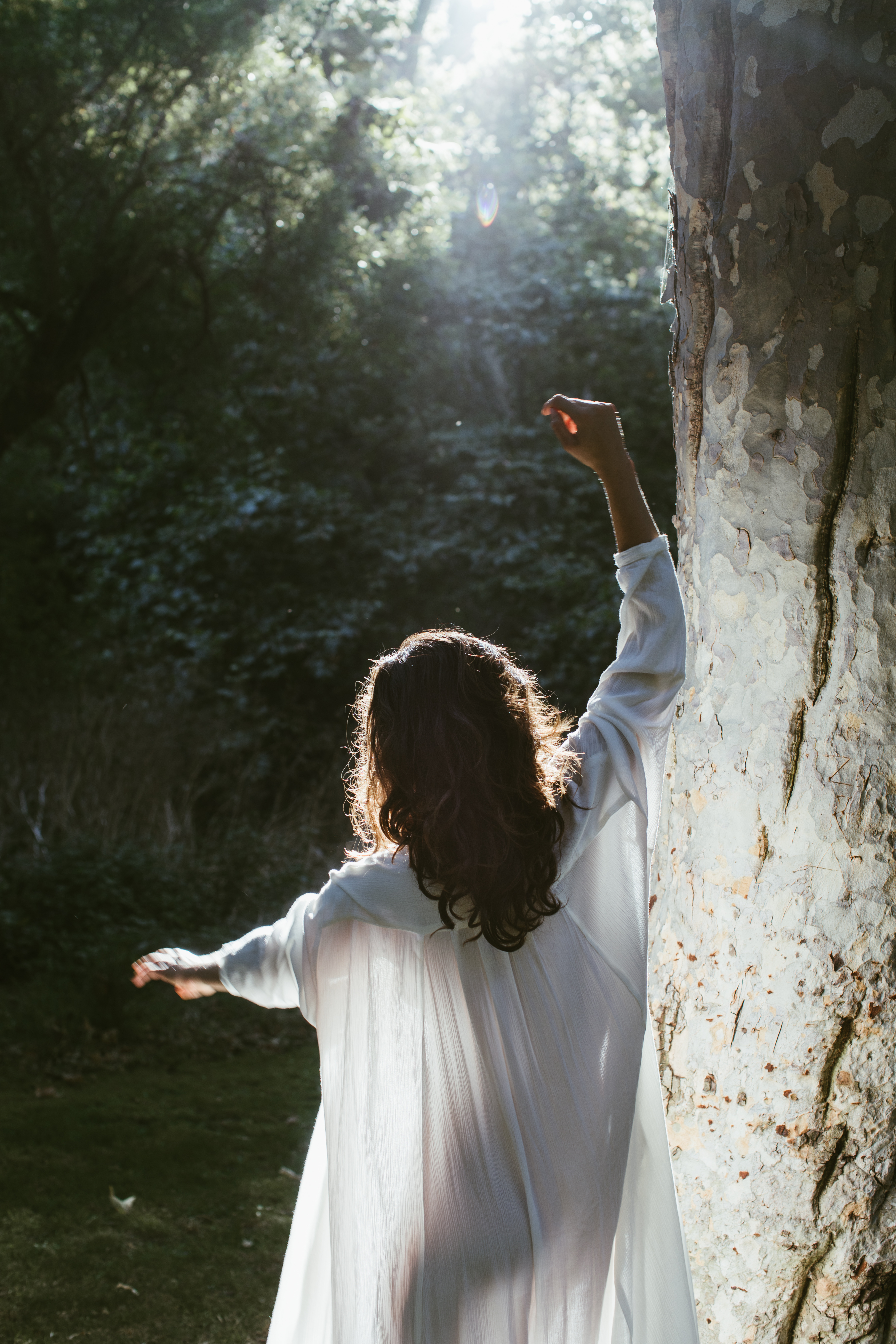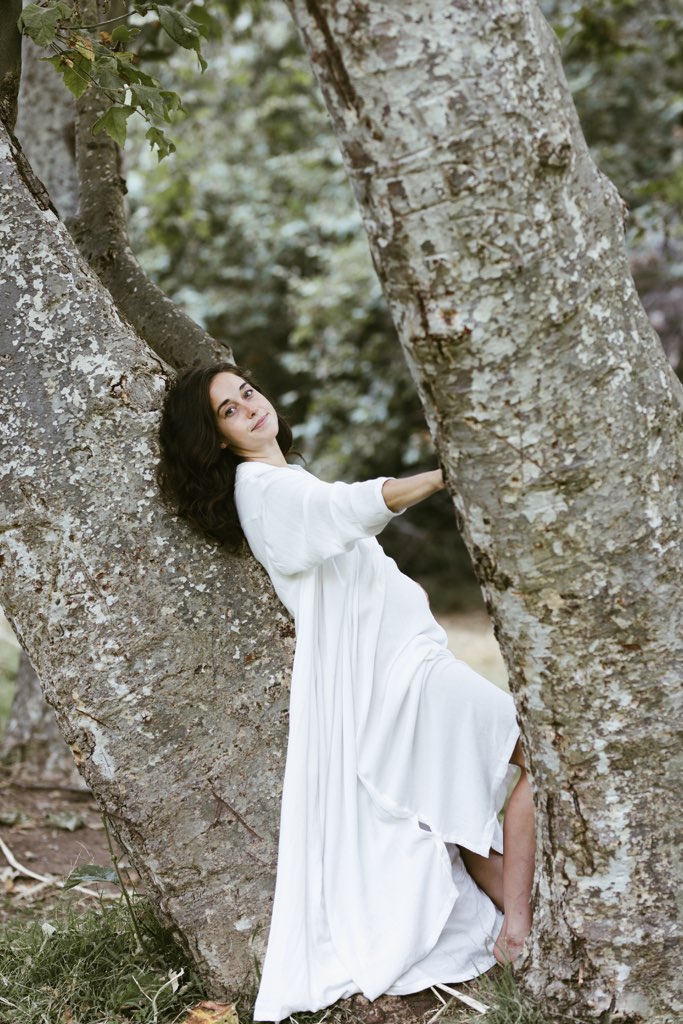 Erin Rose Ward strives to find out what it means to thrive and how to help others to do the same. Conscious movement, breath, and meditation have evolved as her primary access points to personal freedom as well as what she offers to the world.  
Inspired by the infinite healing capacity of ancient wisdom practices, Erin lives and serves as a 750hr RYT yoga, ecstatic dance, meditation, breathwork, and spiritual fitness teacher with a mission to make as big of an impact on as many lives as possible. As a teacher and a writer, Erin looks for the weaving together of philosophy and practicality to foster a safe space for people to come, just as they are, move and breathe through whatever they're going through, and tap into something bigger than their personal story. 
Erin teaches public, private, and online classes. She is trained as a spiritual psychology counselor, and leads both domestic as well as international wellness retreats. She is one of the lead teachers for The Class by Taryn Toomey method. 
Erin currently lives in LA and has dreams of finding her perfect dog.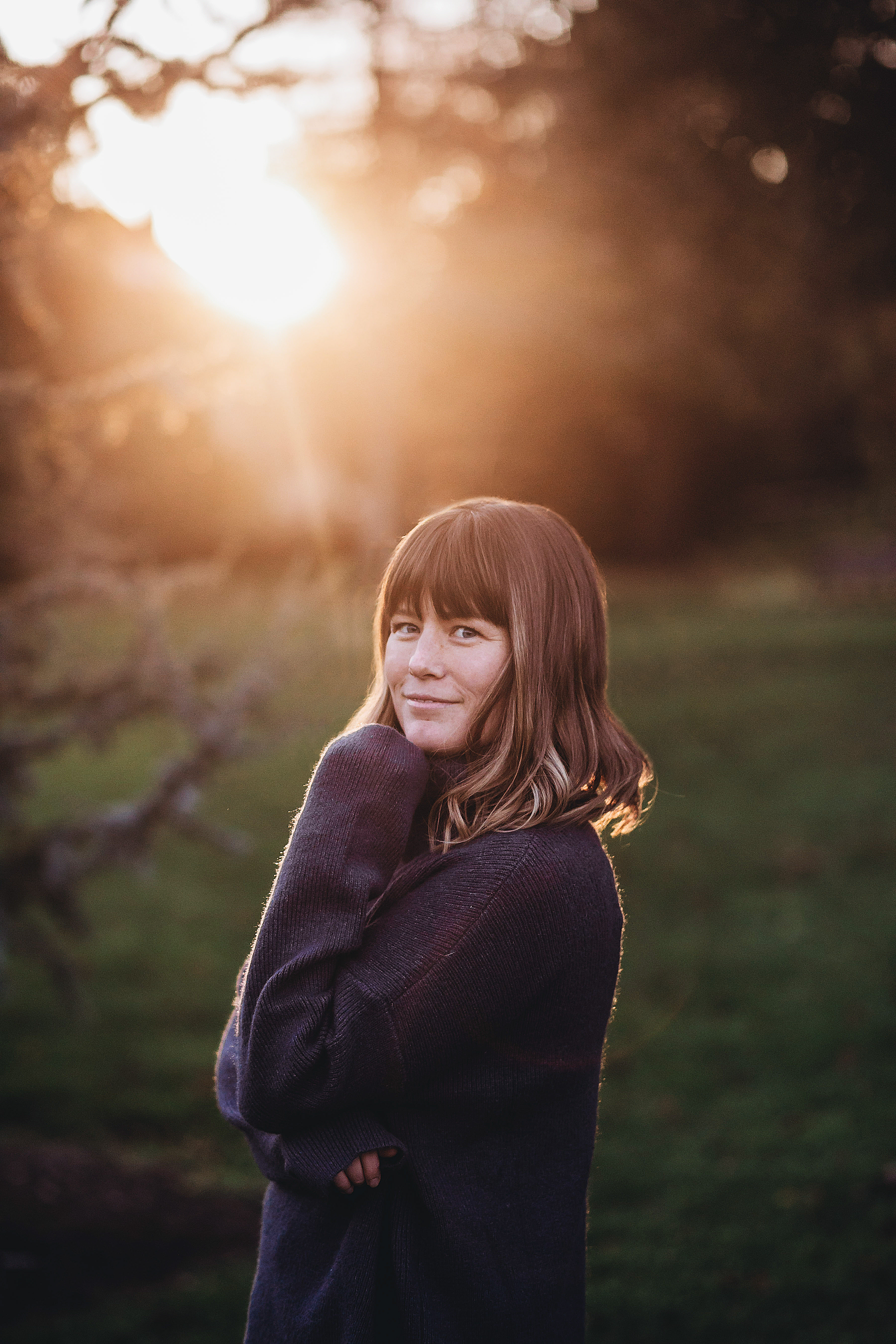 Justine Miller, 500hr Registered Ayurvedic Yoga Teacher and 650-hr Ayurvedic Lifestyle Educator is known for her creative sequencing and inclusive classes for all levels of experience.
She is passionate about meeting ourselves where we are and remembering our whole and complete nature as mirrored by nature Herself.
She has done extensive training at the Kripalu Center for Yoga and Health and leads retreats, classes and workshops worldwide since 2013. Interweaving Ayurveda, the wisdom of life, into her teachings allows her students and clients to feel more in harmony with themselves and nature. She continues to be a student herself steeped in ancient wisdom sciences.
Justine shares the 5,000 year old science of Yoga and Ayurveda through public, private and online classes and makes it digestible and easy to incorporate in day to day life. Off the mat, you can find her cooking seasonal dishes, eating vegan carrot cake, and forest bathing.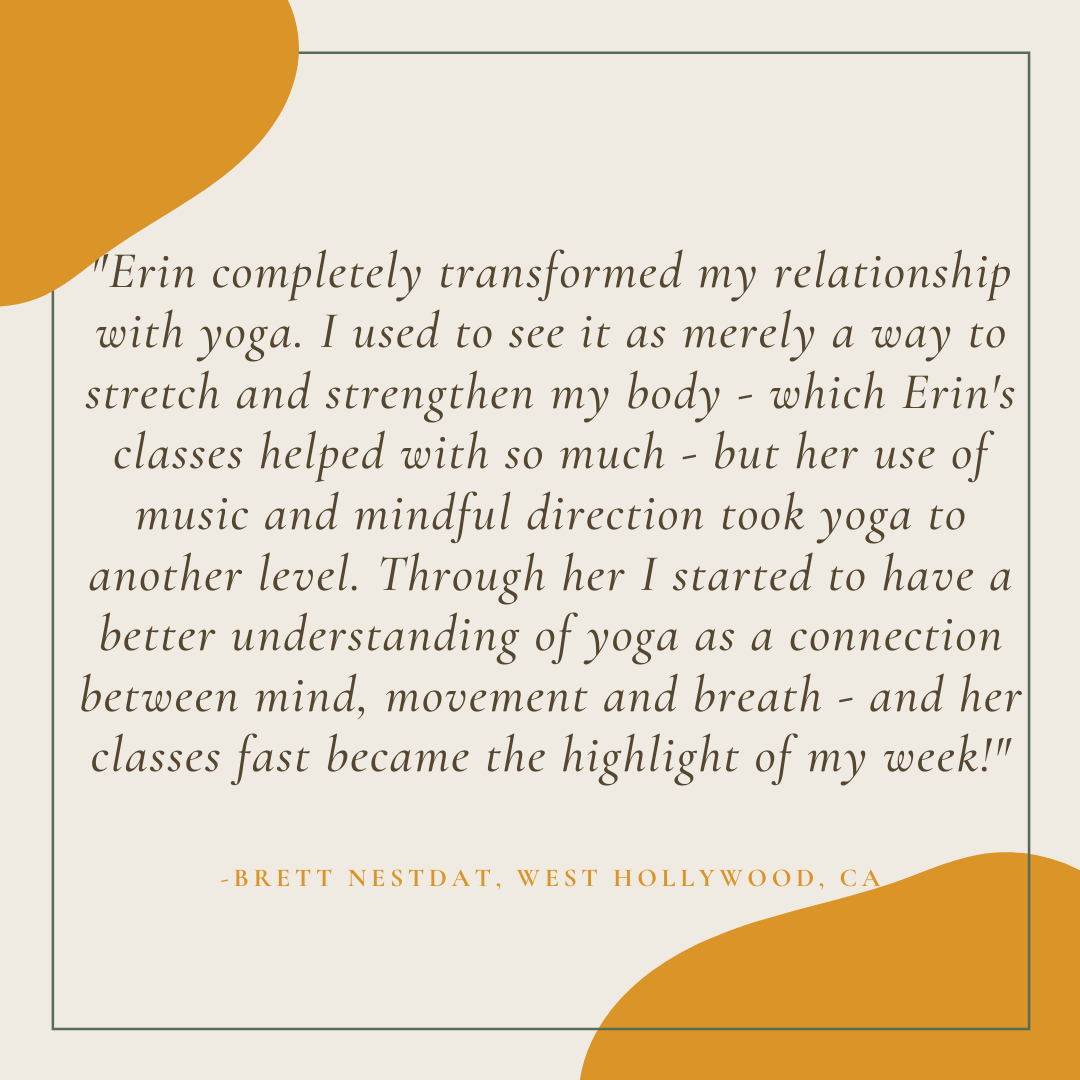 "Justine is extremely welcoming, grounding, nurturing, & understanding. She is attentive to the students needs & desires & tailors things to the students preferences. She holds space for anything that comes up and offers potent wisdom on ways to cultivate balance and inner peace amidst the wild & sometimes messiness of life and this human experience."
— Rose, Mentorship client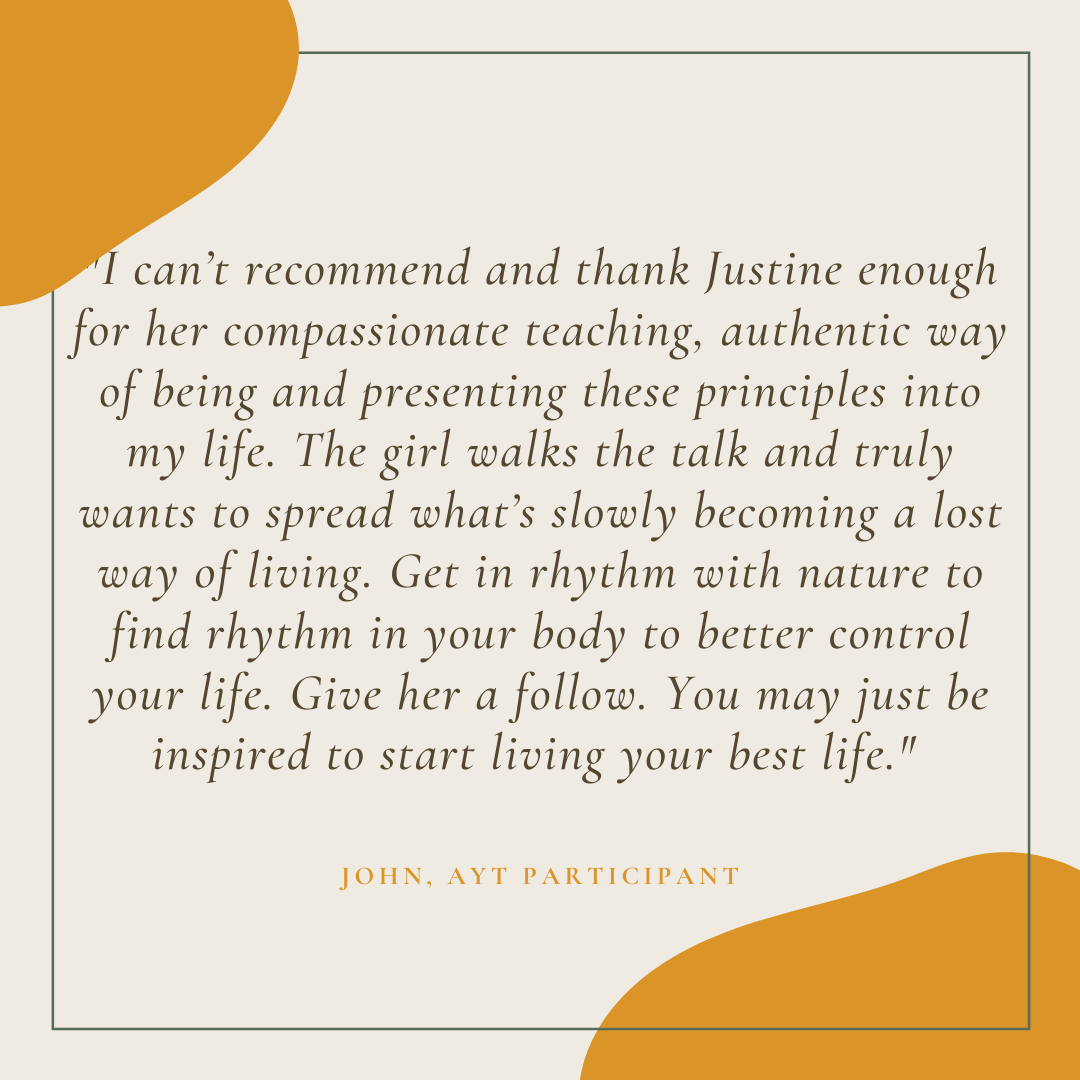 "Erin is a powerhouse goddess of mindful movement and meditation. Her sessions always leave me feeling more confident, more powerful, and happier than when I came in. I had been off the workout train for awhile before I started coming to Erin and her compassionate approach helped me embrace where I was at while also committing to becoming stronger. If you are looking for a kick-you-in-the-butt mentor who is simultaneously gentle and loving, definitely get to know Erin!"


- Natalie Taggart, Venice CA